Heaven gained another beautiful soul on January 2, 2022.  Lily passed quietly at home after many uphill health battles over the last few years.  Lily Mae Hilburn was born June 14, 1939, to John Jefferson Medling and Vera Marida Medling (Reynolds) in Poynor, MO.  The 4th of 6 children, Lily loved being the apple of her daddy's eye.   Throughout her long-lived life, Lily enjoyed many things but most of all, she enjoyed her family.  Lily is preceded in death by her father John, mother Vera, brothers Charles, Billy, John, Gene(Shorty) and sister Sally.   She is also preceded by her late husbands, Lloyd Hicks, Carmen Mastriano and James Hilburn, son Johnny Mastriano, daughter Glinda Catlett and grandson Heath Catlett.
 Lily will be fondly remembered and greatly missed by all of her surviving family members and many friends.  She is survived by her daughters, Donna Garcia (Charles) of Tillamook, Daughter Lisa Mastriano of Tillamook, Daughter Linda DeWitt (Jerry) of Arkansas, Daughter in law Ragan Darr (Rick) of Tillamook.  Grandchildren, Carrie Stewart (Michael) of Terrebonne, Anaya Garcia, Jeremy Mastriano of Tillamook, George Park II (Renee) of Bay City, Stacy Reznick (Nick) of Las Vegas, Jarred DeWitt (Michelle) of Arkansas, Jason DeWitt of Arkansas, Justin DeWitt (Kelly) of Arkansas, Jordan DeWitt (Tierny) of Arkansas and Sunny Catlett of Edmond, OK.  Lily was also blessed with many Great-Grandchildren, Taylor Stewart (Tyson), Ryan Rawe, Kaylee Jimenez (Fabio), Dylan Rawe, Peyton Stewart, Jarren DeWitt (Sierrah), Anthony Mastriano, Damion Mastriano, Kianna Park, George Park Jr, Natalie Park, Ryan Mastriano, Jasmine Warren, Bentley Reznick, Galina DeWitt, Jerra DeWitt, Maximus DeWitt, Aries DeWitt, Felina DeWitt, Alex DeWitt, Sadie DeWitt, Jacey DeWitt, Ella DeWitt, Lilly DeWitt, Jace DeWitt, Cora Joyce DeWitt, Remi DeWitt, Landon Watson, Braydon Catlett, Whitley Catlett and Cassandra Watkins (Ryan) along with her newest joys, her Great Great-Grandchildren, Mason Ryan Rawe,  Raelynn DeWitt, Richard DeWitt, Wesley DeWitt and Juddson Dewitt and not yet making her appearance, baby girl Jimenez.  As you can see, she loved to be surrounded by a larger-than-life family.  That was Lily's way.  She lived larger than life, marched to her own drum and spent every minute on this earth living free and by her own will.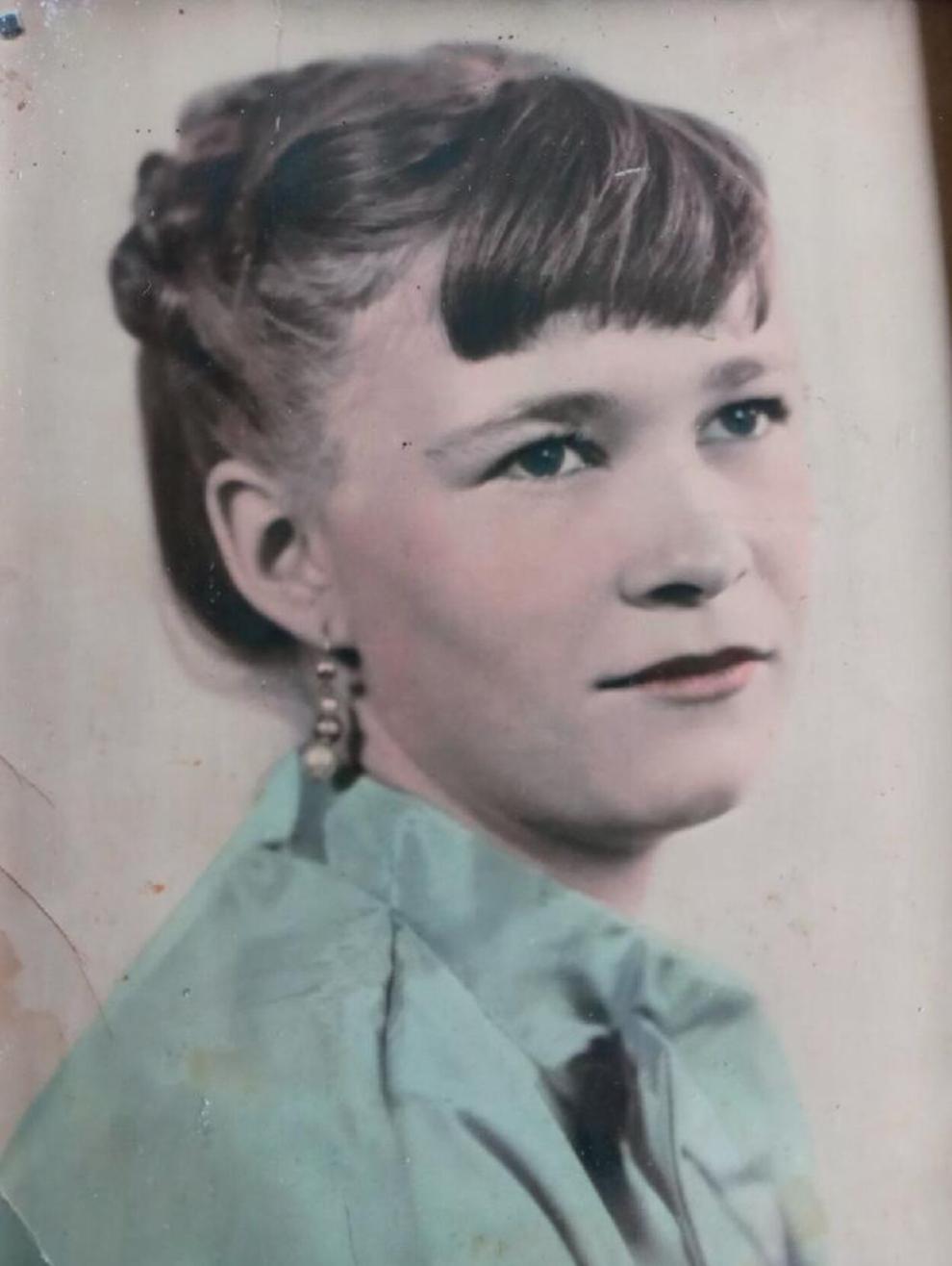 As a young child, she loved the outdoors and living life to its fullest.  In her early years of adulthood, she gained a knack for cooking and baking.  Along the way, she met many wonderful friends in the restaurant industry and shared amazing recipes as she went.  Her talents were many and she tried a hand in them all.  Lily had a taste for adventure and lived in several states over her long life.  She planted roots early in Arkansas, followed her heart to California and eventually moved to New Mexico to be closer to her parents but finally settled down in Oregon where she lived, loved and watched her family grow.  Lily enjoyed taking her daughter Lisa to bingo at the Eagles and taking her on road trips to see her various friends and family spread far and wide.  After Lily retired, she took her love of sewing to a new level.  She could always be found sewing new blankets, crocheting something or working on a new project and spent several years volunteering for Oregon Special Olympics.  Lily spent her free time staying busy and involved.  The world had a little more spark with her kind heart still in it. Please come and join us, family and friends of this vibrant woman, to honor her at a Celebration of Life on January 22, 2022, at 1:00 pm held at God's Lighthouse Church in Garibaldi, Oregon.
To plant a tree

in memory of Lily Hilburn

as a living tribute, please visit Tribute Store.