Tillamook County Emergency Communications District 911 Director, position 3
Chris Kruebbe, age 51, 52 on April 15, 2021
Occupation: LCSW (Licensed Clinical Social Worker), CADC I (Certified Alcohol and Drug Counselor)
Education: Bachelors of Science, Minor in Information Systems, Major in Information Technology from Tulane University College, 2002. Master of Social Work, Dual Clinical and Community Organizing Tracks, Tulane University Graduate School of Social Work, 2006.
Family: My family is in New Orleans, I have two brothers, one older, one younger, two sisters-in-law, five nephews, 30 year old son and my 84 year-old mom. I have a 3 year old service dog named "Quinn."
Why are you running for Tillamook County Emergency Communications District 911 Director, position 3? We need improved communications protocols to discern the difference between 911 calls for law enforcement, mental health, substance abuse, EMS, and/or firefighters. Mental Health Counselors and Substance Abuse Counselors dispatched through local 911 can help reduce the unnecessary involvement of deputies, officers, firefighters, or EMS.I propose a name change for the board to "Tillamook County Emergency Communications District 911/988" when the new 988 number is implemented nationwide. Through the National Council for Behavioral Health, 911 dispatch operators can be trained in Mental Health First Aid ®, which would help in the dispatch of trained mental health professionals who can assist in matters that are not law enforcement related. I also propose that 911 dispatchers become trained as Certified Alcohol and Drug Counselors so that trained CADC counselors can be dispatched for matters that do not involve law enforcement where necessary. A 6-Month Experiment replacing Denver Police with Mental Health Teams has been a recognized success.
What experience/skills do you have that makes you the best candidate?
• Bay City Volunteer Firefighter/First Responder, 5 years
• Nehalem Emergency Volunteer Corps CERT Team, 7 years
• Red Cross Volunteer, Post Hurricanes Katrina/Rita, Lafayette, Louisiana, 2005
• Volunteers of America, Post Hurricanes Katrina/Rita, Lafayette, Louisiana, 2005
• Mental Health Professional with 15 years of experience as a Case Manager, Counselor, Community Organization, and Behavioral Health Professional.
• Certified Addictions and Drug Certified Counselor
• Member of the Medical Addictions Treatment Team focused on the Opioid Crisis with a grant funded/awarded by the U.S. Department of Health and Human Services Administration.
What is the district's biggest challenge and how will you work to overcome it? Homeless emergencies, mental health emergencies, drug and alcohol emergencies, and domestic violence are the biggest challenges we face as a community. While all other emergencies are handled well by law enforcement, these situations need specialized attention so that we treat citizens with dignity, respect, and understanding. To learn more about my plan for the district, please visit Kruebbe.weebly.com. Thank you for your support and together, let's improve upon our Communications District and make it a model for the rest of the state as Eugene has done with the CAHOOTS (Crisis Assistance Helping Out On The Streets) program. Tillamook County Citizens deserve public safety programs that bring hope and promise while maintaining its effort to protect and serve.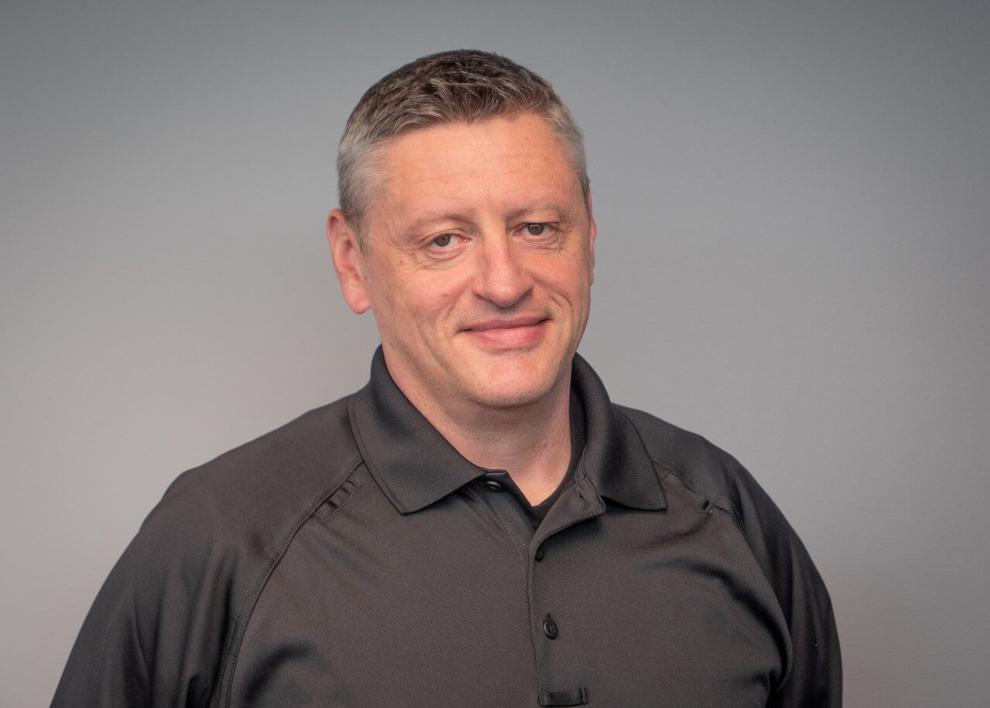 Occupation: I have worked for Tillamook County Sheriff's Office for 20 years. I currently hold the position of Undersheriff and supervise all divisions of the Sheriff's Office.
Education: I graduated from Neah-Kah-Nie High School in 1988 and enlisted in the US Air Force in 1989. I've held and hold various certifications including 911 Telecommunicator certification, Emergency Medical dispatcher certification, and Basic, Intermediate and Advanced police certifications.
Family: I and most of my family have roots in Tillamook County. My mother, sister and several members of my extended family all reside locally. My partner of several years, Ahnie Seaholm and I reside together in central Tillamook County.
Why are you running for Tillamook County Emergency Communications Director, position 3? As a former 911 dispatcher, firefighter and current law enforcement officer the 911 system is extremely important to me and holds a special place in my heart. I want to maintain the quality of service that 911 has been and continues to provide to the citizens, visitors, and first responders of Tillamook County. 911 dispatchers are the first "First Responders". They are the voices on the other end of the line in your time of need. I will do everything I can to ensure Tillamook 911 provides outstanding assistance and service to Tillamook County.
What experience/skills do you have that makes you the best candidate? After completing an eight-year enlistment in the United States Air Force, I came home to Tillamook County. I was hired by Tillamook County 911 as a 911 dispatcher in 1997. Since that time, my life has been devoted to public safety. I was a 911 dispatcher for two years then hired as a police officer for Tillamook City Police. In 2001 I was hired by Tillamook County Sheriff's Office where I served as a Patrol Deputy, Detective, Detective Sergeant, Lieutenant, and now Undersheriff. Also, during that time, I was a volunteer firefighter for Netarts/Oceanside Fire Rescue. Because of my 24 years of experience in public safety, I can see problems and solutions from several different perspectives. I understand the challenges that 911 dispatchers face and what their essential roles are in public safety.
What is the district's biggest challenge and how will you overcome it? The biggest challenges for the Tillamook County Emergency Communication District are hiring and retaining staff as well as keeping up with changes in technology. Hiring in public safety is very challenging. I want to ensure that Tillamook 911 hires and retains the best people to be dispatchers. It is important to ensure the women and men that choose a career as a 911 dispatcher can take 911 emergency calls, give lifesaving emergency medical instructions, and notify the correct public safety responders. I want to make sure that 911 dispatchers realize they are a essential part of the first responder family. I feel it is important to continue to evaluate compensation and working conditions so that we can hire and retain great people all while providing a positive working environment. I will work with the District to identify current technologies while being mindful to balance costs and needs.