A couple of months ago, I did a column about houseplants and how they help get us through the gardening withdrawal of winter. I talked in general about succulents and their care. But as I was researching that article, I became more and more enamored of succulents in all their many forms.
So, I thought I would start a series for 2021 about succulents. Each month going forward, I will pick a succulent and go into some depth about them. Origins, uses, care, and why I will or will not recommend them for local gardens.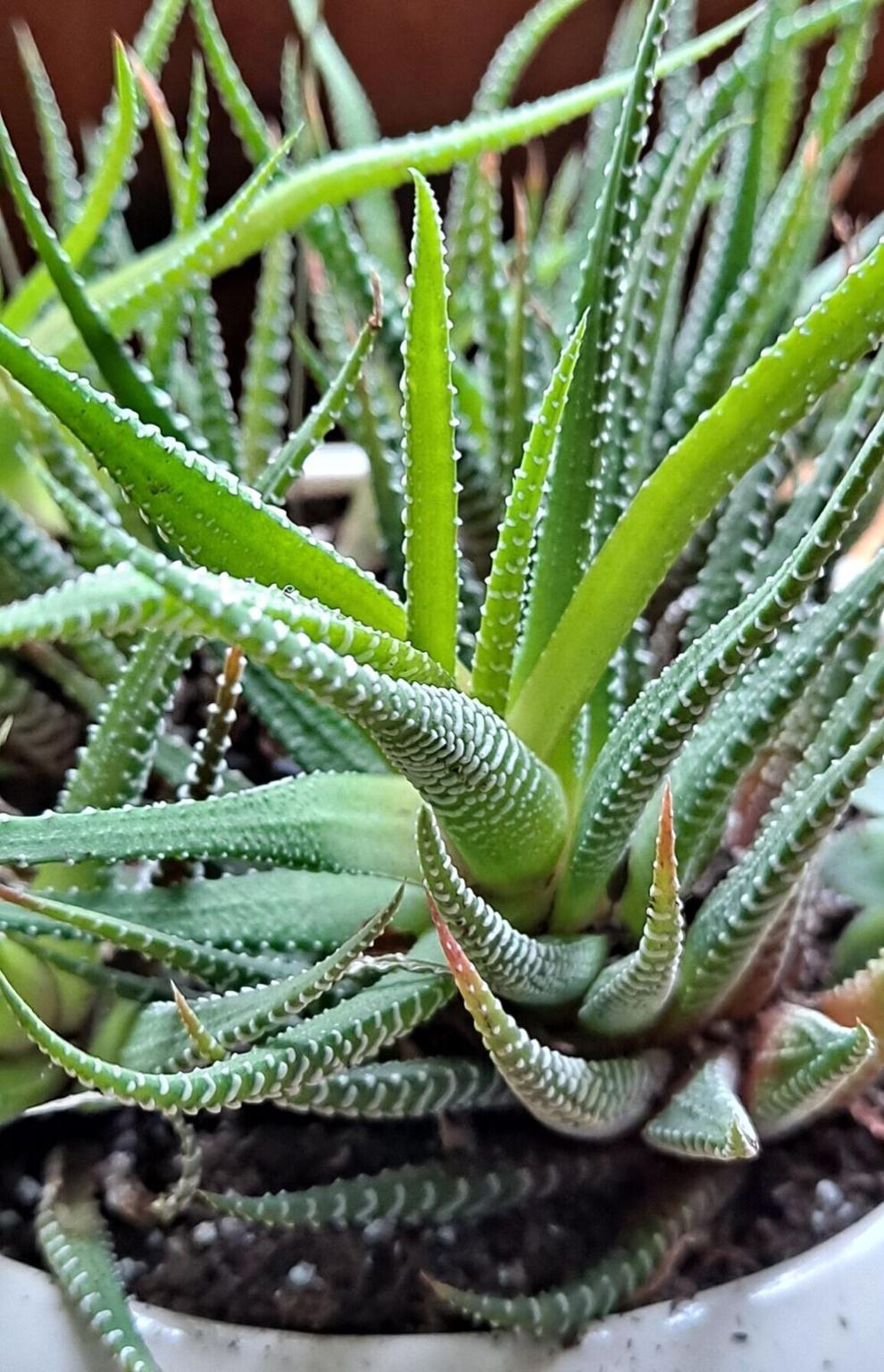 Let's start with a few basics as a reminder.
Succulents are plants that have thick or fleshy parts that hold water in arid climates. The word itself comes from the Latin 'sucus' which means juice or sap. They can store water in leaves or in stems. Botanists don't generally consider cacti to be succulents while horticulturalists do. Succulents make great ornamental plants because of their unusual forms but also because they do best with minimal care.
However, their ability to store water makes them a bit of a challenge in a region such as the Pacific Northwest where water is not generally an issue. This can be addressed by giving them a very quick-drying soil to grow in and perhaps even moving them inside during winter rains. If you are planting hardy succulents outside (and the Sedum 'Stonecrop' is an excellent example), make sure the garden soil is well-draining, too. Mixing sand in helps.
There are outdoor succulents and indoor succulents and their care differs depending on the species. Some need more sun than others and, while less hardy varieties can handle being outside in the summer, they will need to be sheltered inside for the winter. Potted hardier varieties can also be brought inside or at least kept in a sheltered area to keep them from becoming water-logged which is a sure path to demise.
Soil absolutely needs to be well-drained whether in pots or in the garden. Use a specialized succulent/cactus soil that is mixed with perlite or coarse sand, or one that is sandy and has rough stones in it. You can test your soil to see how well it drains. The first clue will be if it crumbles easily when touched (good sign) or if it clumps together when wet (bad sign). Poorly drained soil will need some type of inorganic element added, such as crushed gravel or sand. The key here is low water retention inside or out. And only water when the soil is completely dry, usually every 10 to 14 days. More succulents die of over-watering than any other reason.
Succulents generally need bright, indirect sunlight for as much of the day as possible. Direct sunlight may cause scorching, so in the case of only direct sun, try to arrange the succulents in morning sun with afternoon shade.
I have chosen Haworthia attenuata (aka the Zebra plant) as May's succulent, mostly because of its ease of growing. This plant is a relative to Aloe plants although it doesn't seem to have the healing properties of Aloe vera. There are over 60 varieties of Haworthia, although H. attenuata seems to be one of the most popular. It is native to South Africa and should be grown as a houseplant instead of being outdoors. Experts say it prefers eastern morning sun or light shade. If you notice the tips starting to brown, give it less sun. Haworthia only need a light pruning whenever you want to remove flower stalks or to remove offsets to propagate. This is done in the active growing season from April to September by gently lifting the plant from its pot and carefully lifting the offset from the mother plant. I generally let mine crowd the pot as it seems happiest that way. I have only divided my Haworthia once in the past seven years I have had it.
The best way to water Haworthia is to water it generously and regularly but less often. You can cut back the watering even more in the winter when the plant's growth slows considerably. If in doubt, wait until the soil is completely dry and the leaves start to pucker a bit. Again, it is best not to overwater because Haworthia hate soaked soil. Think of the desert where rainfall is scarce but comes in torrents so these succulent plants absorb rainwater into their leaves to use slowly.
Haworthia give height and interest when planted in succulent dish gardens where the other plants have the same needs of light and water. I will feature other succulent possibilities in my June 22nd column. Stay tuned.