The annual Pig-N-Ford races have been part of the Tillamook County Fair for the past 97 years. This popular event fills the grandstands to capacity. Two races were held each day of the fair at 5:30 p.m. Wednesday, Aug. 11, through Saturday, Aug. 14.
Winners from each race throughout the fair competed in the Championship Finals Aug. 14, immediately following the two qualifying races. Winners were Ben Salo with first place, Dillon Walker with second place, and Mckenzi Wassmer with third place.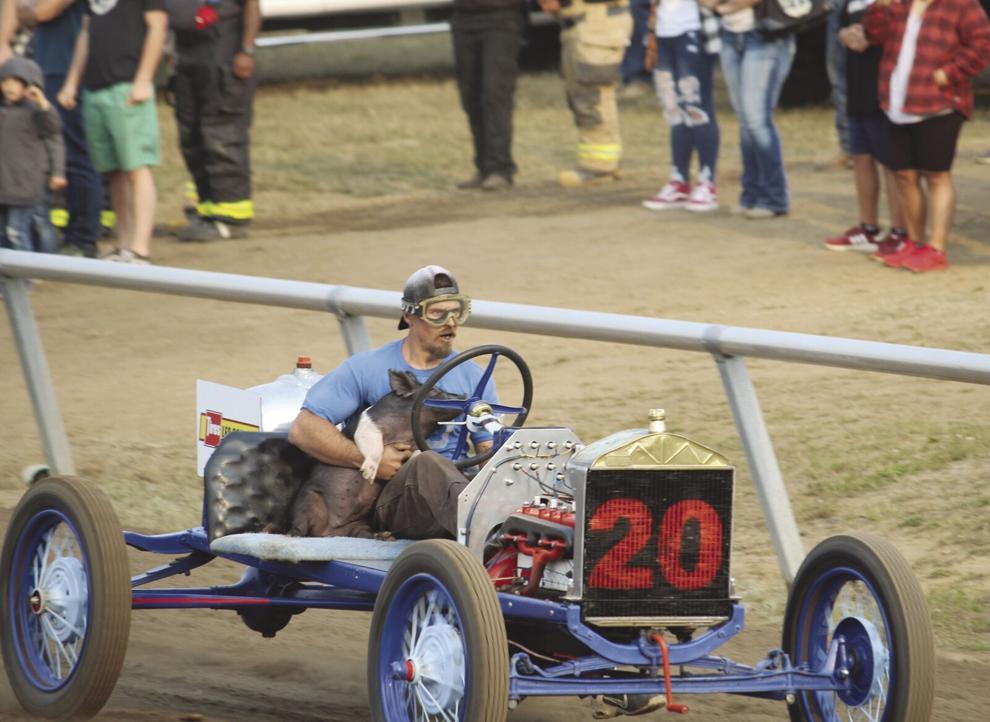 Pig-N-Ford sponsors were Bud Elgin Concessions; Greg and Teresa Hubert with Red Robin; Tillamook PUD; TLC, A Division of Fibre Federal Credit Union; Pepsi-Cola of Tillamook; S-C Paving; Tillmook Country Smoker; Tillamook Motor Company; Les Schwab Tires of Tillamook; and Boyd's Implement Service, LLC.