Joe Rogers, owner of Aangels Traffic Control in Tillamook, said his favorite thing to do is help save lives. Preventing accidents is just one way he accomplishes this. If you've ever traveled the busy highways, state roads or even local streets in Tillamook County, you have probably seen his crews out directing traffic for a multitude of reasons.
He started the local flagging business with a regional reach 13 years ago, but has over 30 years experience in traffic control. He also teaches first aid and CPR classes, is a certified traffic control instructor and is a Oregon OSHA certified compliance officer to boot.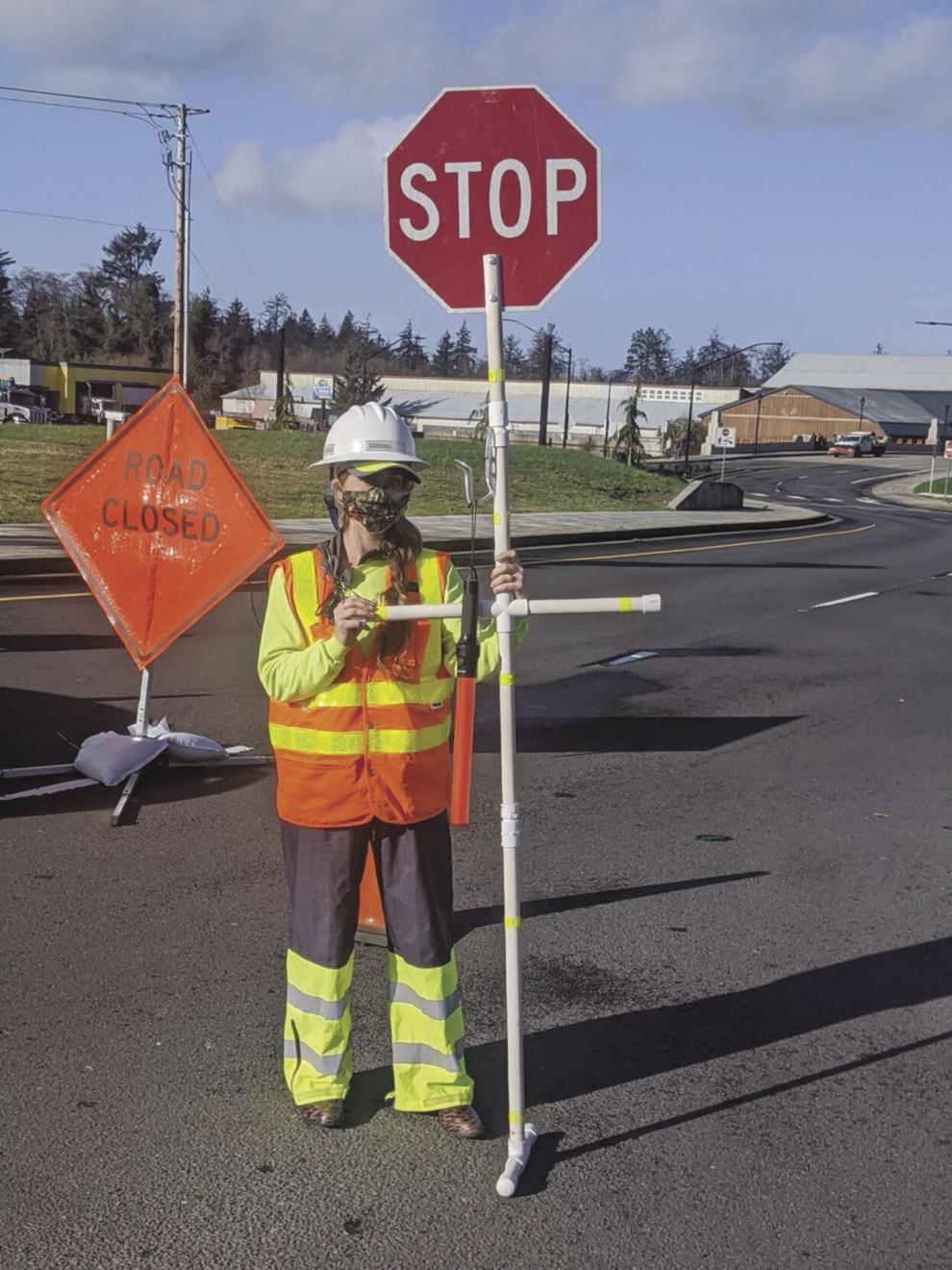 "I like teaching people how to save lives," he said. "You have a one-third better chance of saving a life if you are certified in first aid and CPR."
He also owns Smoking' Joe's Beef Bones, a new business he started that has also grown to a regional reach.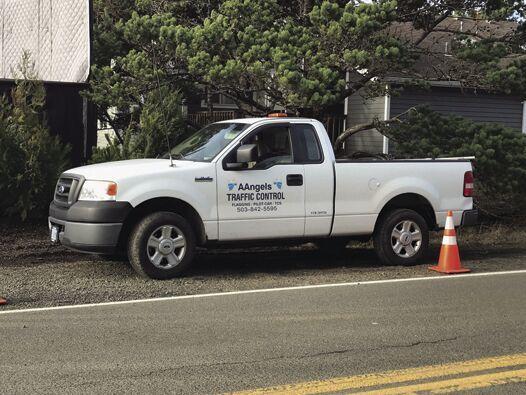 Last week, when Tillamook got flooded on Hwy 6 heading east out of town, and Hwy 101 in the heart of town, his crews were out there directing traffic. He had a crew working on Hwy 101 and another working on Wilson River Loop Road. Both supplying different traffic control duties.
"We use his (Aangels Traffic Control) services, both in our public works department and our police department," said Tillamook Police Chief Terry Wright. "Whenever we need them they are there, with flaggers, equipment, they are very dependable and professional."
Wright said Aangels service is turnkey; when he calls them for traffic control, they show up and know what to do and supply all the necessary equipment.
"We budget money in the police budget for this every year because we don't have the staff in either department to do what they can do for us," Wright said. "He's a great asset to the community, I've never received any complaints, when we call they are there for us."
Aangels is also used by Tillamook County and private entities, as well as other communities in Tillamook County, like in Rockaway Beach for the July 4 activities, for traffic control and crowd control.
"We supply roped off areas, signage and staff for events," Rogers said. "From bomb threats to Halloween crowd control in Downtown Tillamook we have worked it."
Rogers said normally he employs about 38 people; he's down in staffing right now due to the pandemic.
He said that the course he teaches in traffic control, a requirement to become a flagger, takes four hours. The cost is $120 but gets you a three year certification in Oregon, Washington, Idaho and Montana. He also teaches these courses through the Oregon Department of Transportation and Chemeketa Community College.
"I don't guarantee a job when you take the course, but there is an opportunity to work for me when certified," he added.
To become a flagger, you have to be 18-years-old and have a valid drivers license and of course become certified.
"We start our flaggers at $22 to $43 dollars per hour depending on the job and location. All this is worked into his bidding process.
Rogers listed just a few of the things his crews have worked locally, including floods, landslides, community events, crowd, foot and traffic control as well as security.
"We're very professional and tactful, we have lots of signage and explanation to keep your event safe," he added.
So next time your are out driving around, see a flagger, slow down, follow the signs posted and give the flagger a friendly wave. They are there to keep you safe and help get you to your destination.